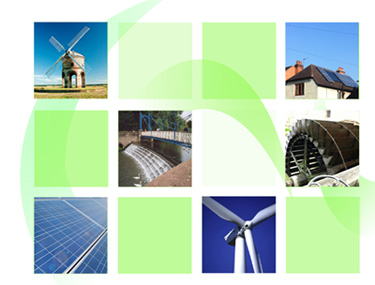 Community Energy Warwickshire is a new approach to local energy – a co-op which invests in renewable energy projects and helps local people to reduce their use of energy and save money.
As a co-op, we're able to raise money to fund projects by inviting people to become members of the co-op by investing in shares in Community Energy Warwickshire. We've used this approach to fund our solar powered hospitals project which has put 60 kWp of solar panels on roofs at Stratford upon Avon and Warwick Hospitals.
And as a co-op we can help our members take advantage of working together – by offering them free advice on ways to cut energy use and reduce fuel bills, as well as organizing discounts ad buying clubs for energy-saving products and services. Our first renewable energy project at Warwick and Stratford hospitals has involved working with the NHS locally to help it reduce energy costs and cut carbon emissions.
And we are now setting up an Energy Savers scheme to help people to reduce the use of energy in their home through advice, "how to do it" sessions and access to deals and discounts from local businesses.
If you are interested in Community Energy Warwickshire's work, want to find out more about our schemes, or want to help out in any way, then get in touch.